This week's #ContentRoundup is all about how to write a blog post that moves your audience, a critique of 29 different landing pages, the benefits of responding to comments from your audience, and more!
Blogging is a worthwhile strategy that produces leads and gives your business a voice. But if you're not doing these 4 things, you're missing out on the opportunity to get the most bang for your buck each time you publish.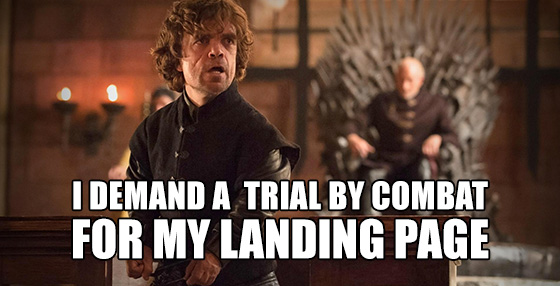 Clarity is one of the most important elements of any landing page. With only seconds to prove yourself to visitors before they bounce away, it's important to communicate clearly and efficiently with both words and visuals. Here, Unbounce reviews 29 landing pages to demonstrate the dos and don'ts.
Responding to comments from your audience is more than a common courtesy — it can reap tangible results for your business. In this blog post, Neil Patel illustrates why it's worthwhile for you to take the time to reply.
There are a few assumptions about LinkedIn that need to be acknowledged before you can proceed to take advantage of this powerful professional network. Here are 7 rumors you might have seen floating around.
Enterprise-level organizations seem to face obstacles when it comes to structuring, scaling, and spending on their content strategies. In this report, Content Marketing Institute offers insight into enterprise struggles in content marketing.
Want to stay up-to-date on future content? Sign up to follow our Hub and have everything delivered straight to your inbox.
About the Author

Follow on Twitter More Content by Braveen Kumar